Could you imagine if I did that agai-
MYAHHH I'M DOING IT AGAIN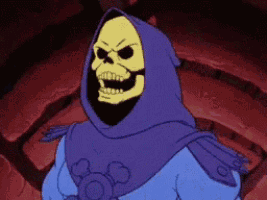 THIS WEEK, WE HAVE TWO EVENTS, YOU PITIFUL PARTY OF PINHEADS! FIRST UP, ON TUESDAY, JULY 25TH, AT 8 CT, IT IS TIME FOR ANOTHER MOVIE NIGHT, AND YOU FOOLS ARE GOING TO CASTLE GOOD BURGER, DOMAIN OF THE GOOD BURGER, BECAUSE THIS WEEK'S MOVIE IS GOOD BURGER! BE THERE FOR THE GOOD BURGER, FOOLS. 
NEXT UP, PREPARE YOUR LUTES AND GATHER YOUR TERRIBLE BARDS, BECAUSE @Giries IS HOSTING A MUSIC NIGHT! SATURDAY, JULY 29TH, AT 8 PM CT! ARRIVE! BE THERE! MYAHHH! 
THAT IS IT FOR ME! I PROMISE THE NEXT UPDATE IS NOT ABOUT SKELETOR (I DO NOT PROMISE TO STICK TO THIS PROMISE).